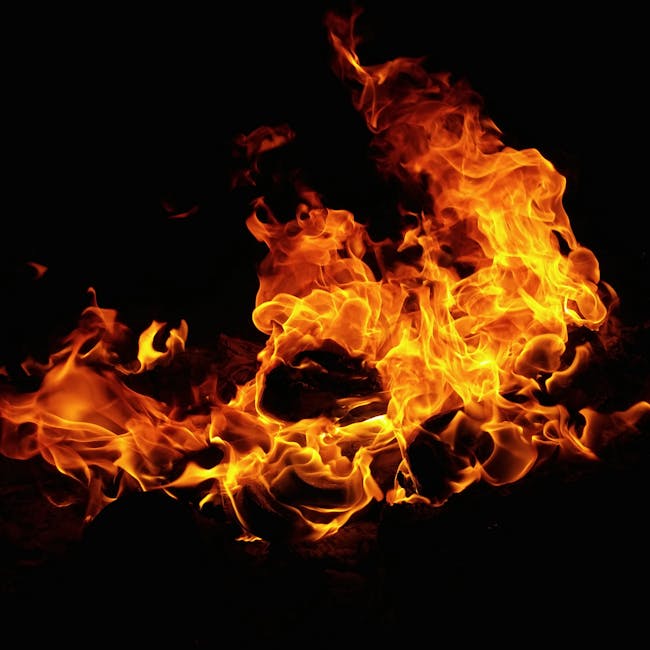 In this episode we discuss three reasons why you may not want more of the Holy Spirit in your life. We talk about a prisoner who has turned pastor in our Good News segment. We are praying for the Bania of India. And Today's Word comes from the John 3:22-36.
We've spent the past couple of weeks talking about who the Holy Spirit is and how he empowers us. This week I'm going to give you three reasons why you may NOT want the Holy Spirit in your life.
Here we go:
The Holy Spirit will mess up your reputation. That's right. The Holy Spirit doesn't care what other people think about you. The Holy Spirit is likely going to wreck your cool factor or any self-perceived awesomeness that you think you possess. Time and time again, we see the Holy Spirit cause people to do things that at the very least get them that sideways eye that your momma used to give you. Let's look at the example of the Apostle Paul. Paul was a pharisee, who knew all the right people. He was trained by the famous teacher, Gamaliel. He was a Roman citizen. He was the man. But the Holy Spirit had another plan for him. The Apostle Paul, filled with the Spirit would have to give up all of his power and clout, but what did he trade it in for? A far greater power.
The Holy Spirit will take you places you may not want to go. The examples for this are plenty. The easy one to pick would be Jonah. Even though Jonah was running from God, he was eventually put right where God wanted him in Ninevah to preach repentance. You could also look at Moses, who was born in Egypt, murdered a man in Egypt and fled from Egypt. Where was the first place the Spirit sent him? Yep, Egypt. But let's look at the best example – Jesus. Jesus was baptized by John the Baptist and filled with the Holy Spirit and the Bible in Luke 4 says that Jesus was led by the Spirit into the wilderness to be tempted by the devil. I don't know about you, but that's definitely not where I want to go, but here we see Jesus being led right into the lion's den. Here's Jesus fasting and praying in the wilderness and Satan shows up after 40 days and tempts him to turn the stones into bread. He tempts him with all of the kingdoms of the world. And finally he tempts him to test God by throwing himself off the top of the temple. Jesus always answers the devil with Scripture. That's a principal. Always use the word of God to fight your battles. God's word is true and never fails.
He's going to convict you of sin. Now this is scary for a lot of people. You know when you ask for more of the Holy Spirit in your life, He's going to go into those dark places and start cleaning up. John 16:8 – "And when he comes, he will convict the world concerning sin and righteousness and judgment:" When we become believers, there is usually an initial work the Holy Spirit does in us to rid us of sin. But as time passes, his job changes to root out sin that still exists in our lives. The Holy Spirit calls us to a deeper holiness. He puts in us a love for Holiness. We are to be like David who said in Psalm 119:174 – "…Your law is my delight."
What do we learn from these three things? That for our everyday lives, the Holy Spirit is going to cause changes. Things cannot remain the same. If we are chasing after God, we will see things change. That change may not always be what we want. But it is what we need.
Good News
Scott Highberger: From Prisoner to the Pulpit
Unreached People Group
Today's Word – John 3:22-36
22 After this, Jesus and his disciples went out into the Judean countryside, where he spent some time with them, and baptized. 23 Now John also was baptizing at Aenon near Salim, because there was plenty of water, and people were coming and being baptized. 24 (This was before John was put in prison.) 25 An argument developed between some of John's disciples and a certain Jew over the matter of ceremonial washing. 26 They came to John and said to him, "Rabbi, that man who was with you on the other side of the Jordan—the one you testified about—look, he is baptizing, and everyone is going to him."
27 To this John replied, "A person can receive only what is given them from heaven. 28 You yourselves can testify that I said, 'I am not the Messiah but am sent ahead of him.' 29 The bride belongs to the bridegroom. The friend who attends the bridegroom waits and listens for him and is full of joy when he hears the bridegroom's voice. That joy is mine, and it is now complete. 30 He must become greater; I must become less."[h]
31 The one who comes from above is above all; the one who is from the earth belongs to the earth and speaks as one from the earth. The one who comes from heaven is above all. 32 He testifies to what he has seen and heard, but no one accepts his testimony. 33 Whoever has accepted it has certified that God is truthful. 34 For the one whom God has sent speaks the words of God, for God[i] gives the Spirit without limit. 35 The Father loves the Son and has placed everything in his hands. 36 Whoever believes in the Son has eternal life, but whoever rejects the Son will not see life, for God's wrath remains on them.
Thank you for joining us today. Please send us an email at feedback@everydayjesus.net. Please like and share our page on Facebook. Follow us on twitter @everydayjesus2. Please consider becoming a club member. We are looking to help cover the podcast hosting costs and website charges. It costs just $5 a month. Be sure to leave a review on iTunes or the Google Play store. Have a blessed week!